Local 825 honored this year's ten scholarship winners and their families at the East Brunswick Hilton in June. Business Manager Greg Lalevee and President John Wood were joined by Executive Board members John Rocco, Bob Davis, Joe Logan and Willie Vaccaro in congratulating the winners and their families..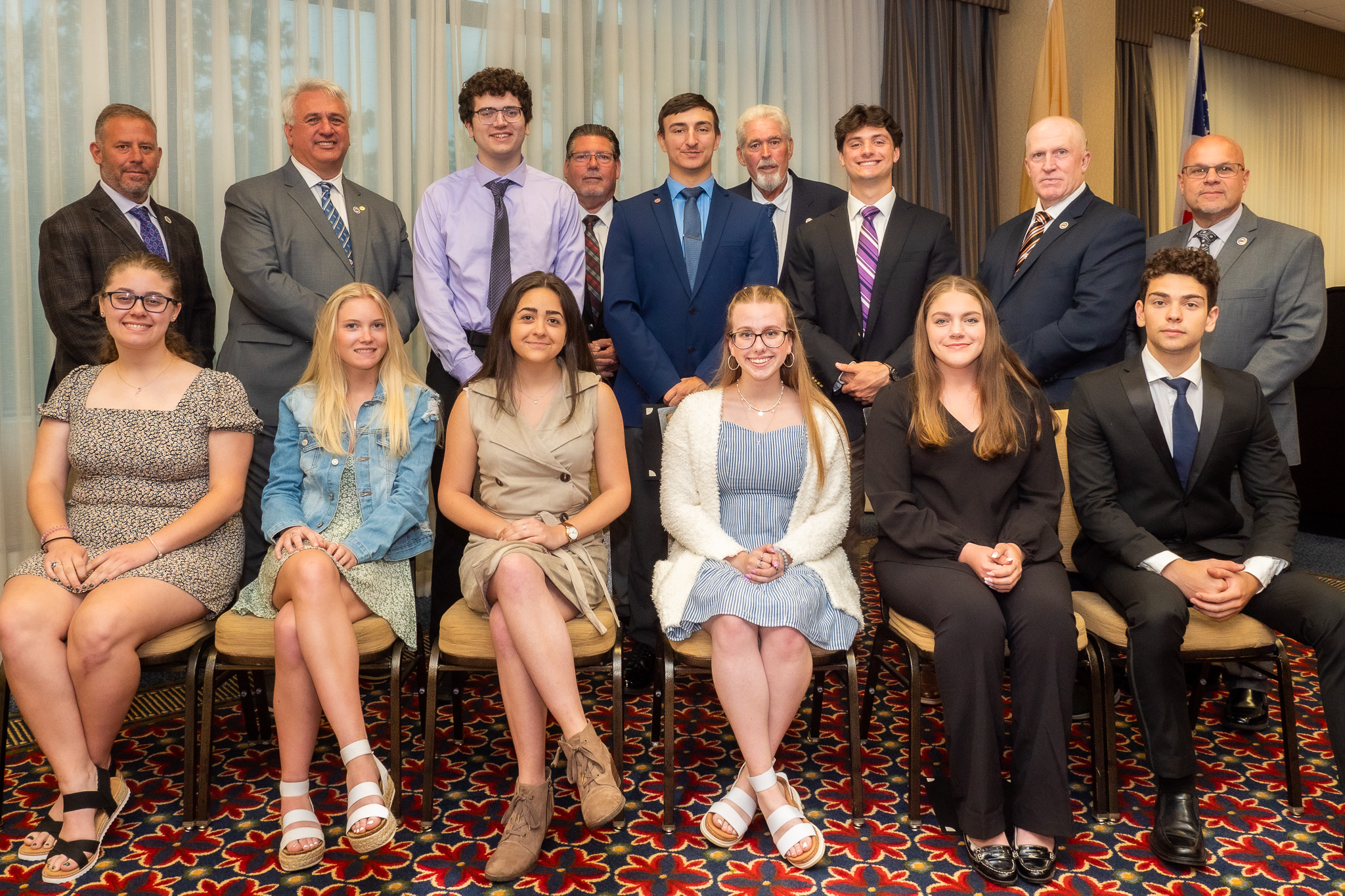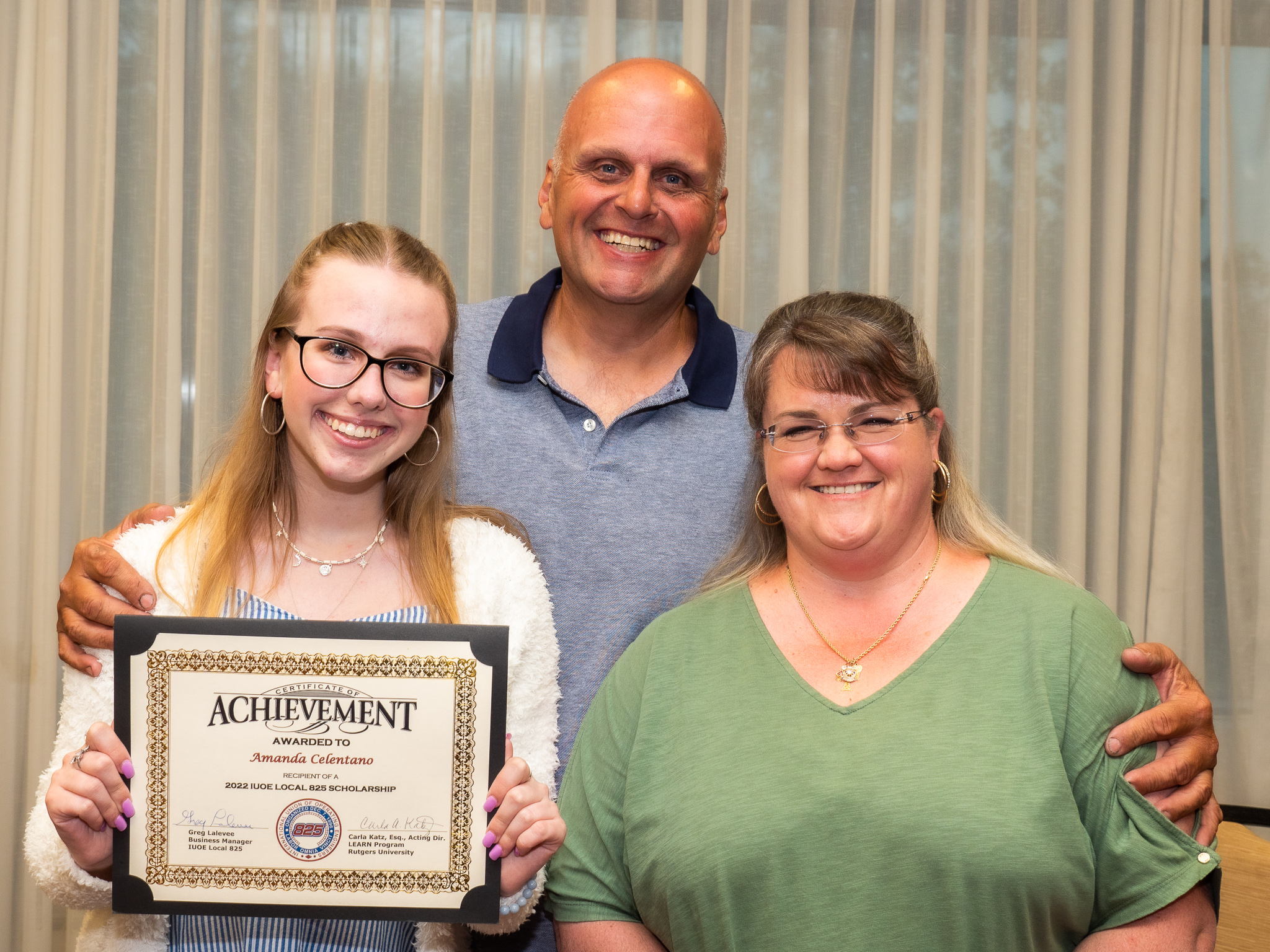 Amanda Celentano of Frankford Township, NJ, is with her mom and dad, Daniel Celentano. She will attend Kutztown University of Pennsylvania.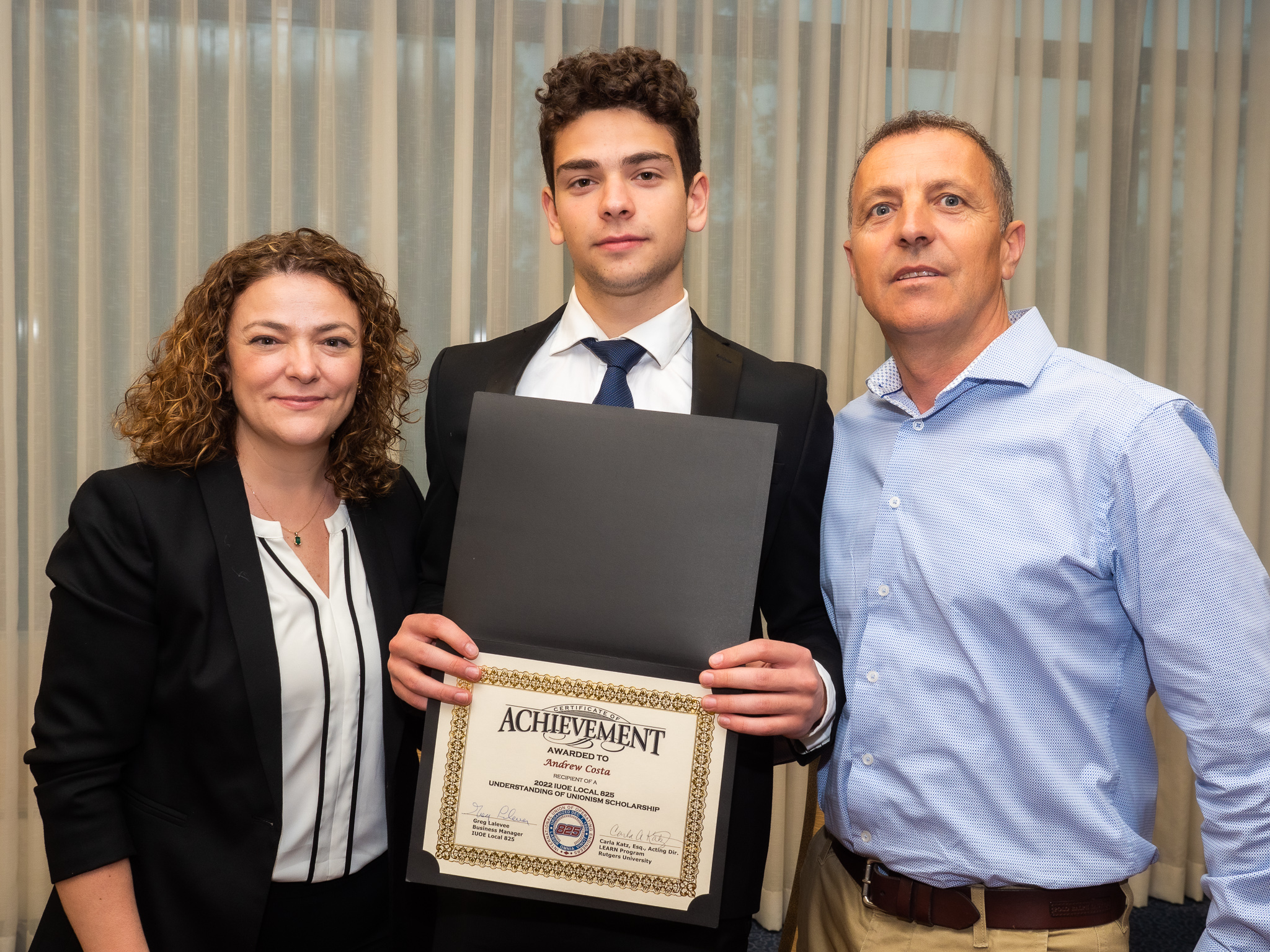 Andrew Costa of Warren, NJ, with mom and dad Jose Manuel Costa. A recipient of the scholarship for Outstanding Appreciation and Understanding of Unionism and the Labor Movement, he will attend Stevens Institute of Technology.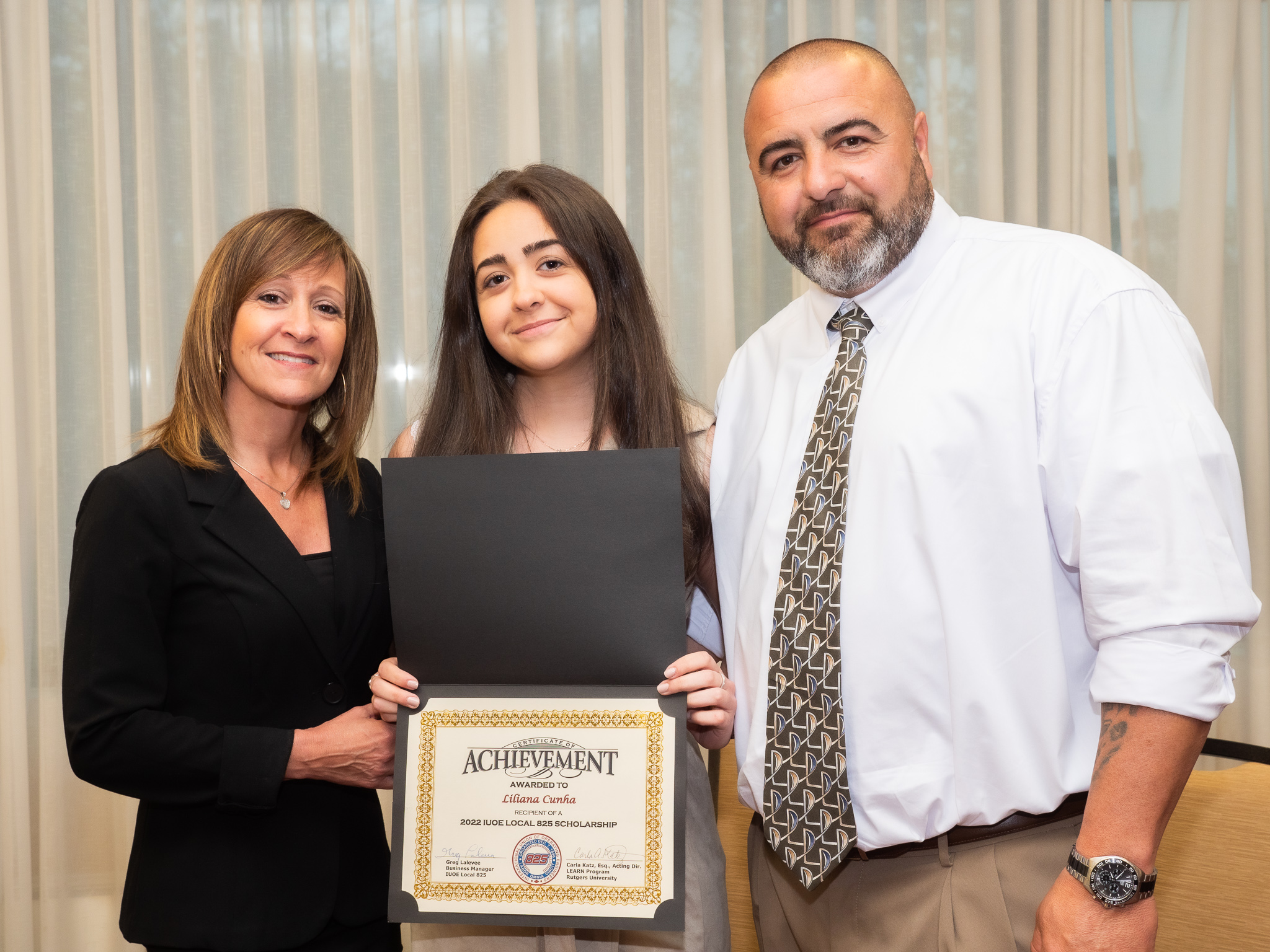 Liliana Cunha of Easton, with mom and dad, Nelson Cunha. Liliana will attend Brown University and plans to major in neuroscience.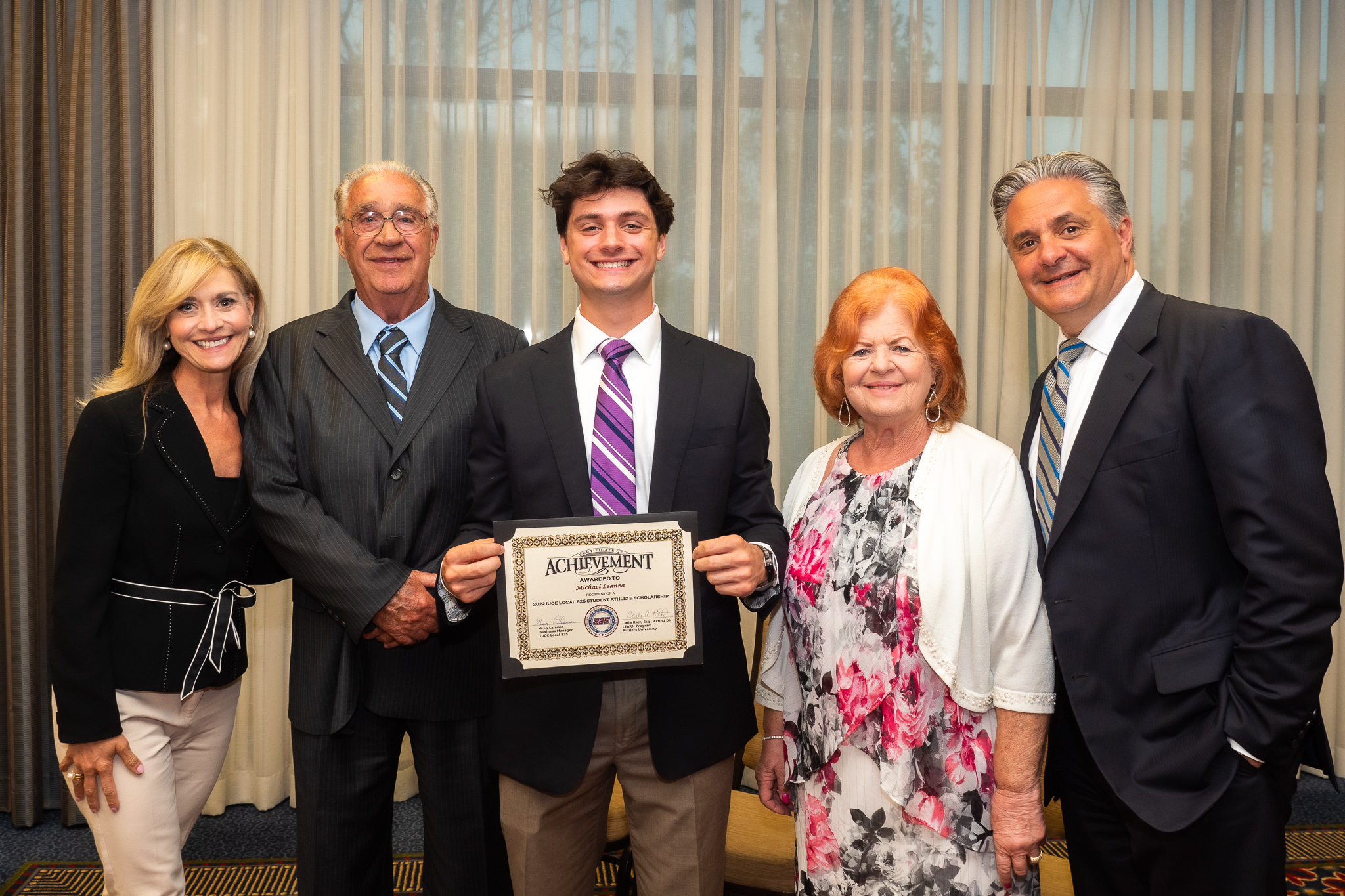 Michael Leanza of Bernardsville, with grandfather Fred G. Kocses and family members. Michael will attend Lehigh University to study integrated business and engineering.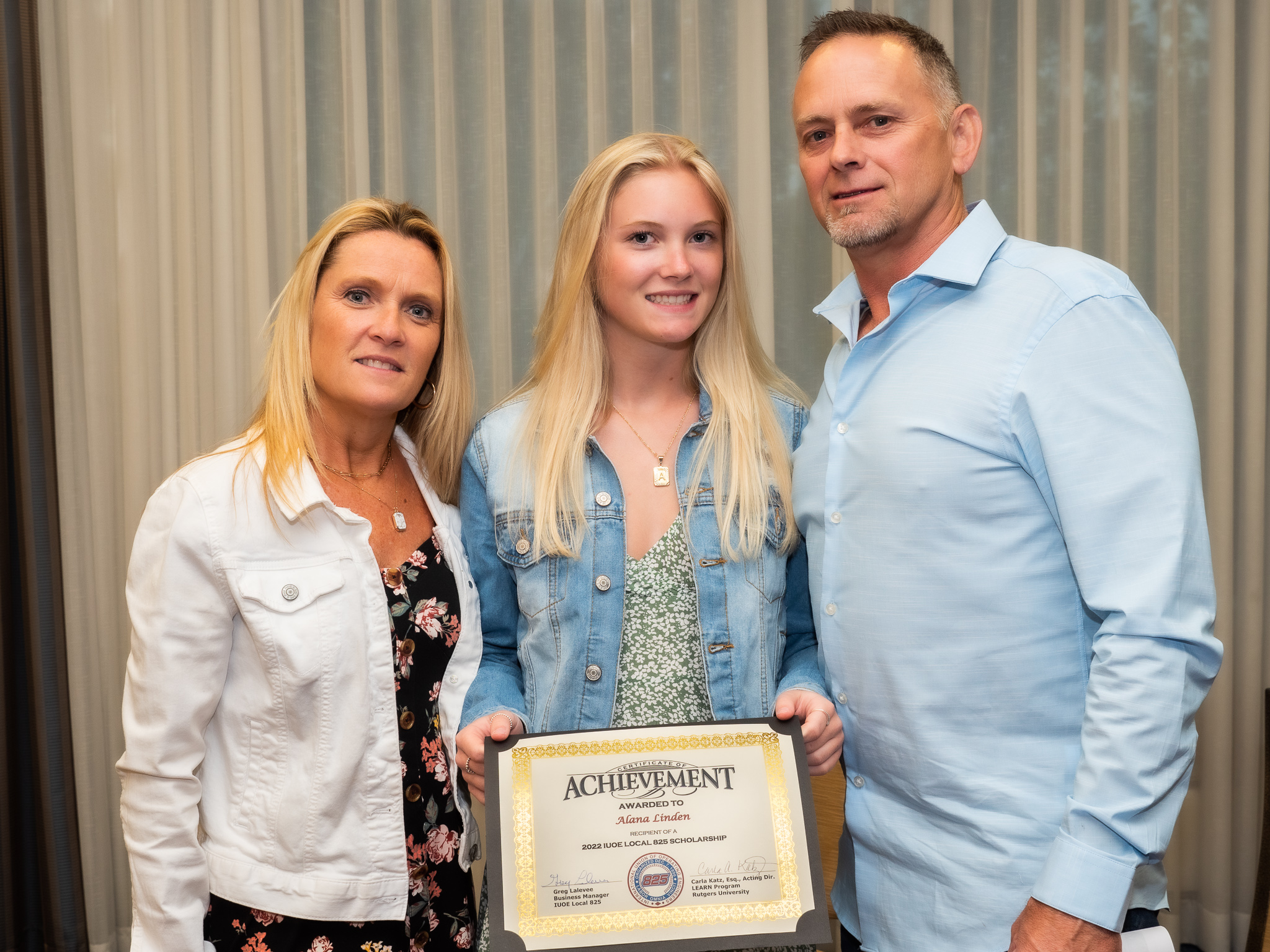 Alana Nicole Linden of Washington Township, with mom and dad Jeffrey Linden. She will attend Florida Atlantic University to major in Architecture.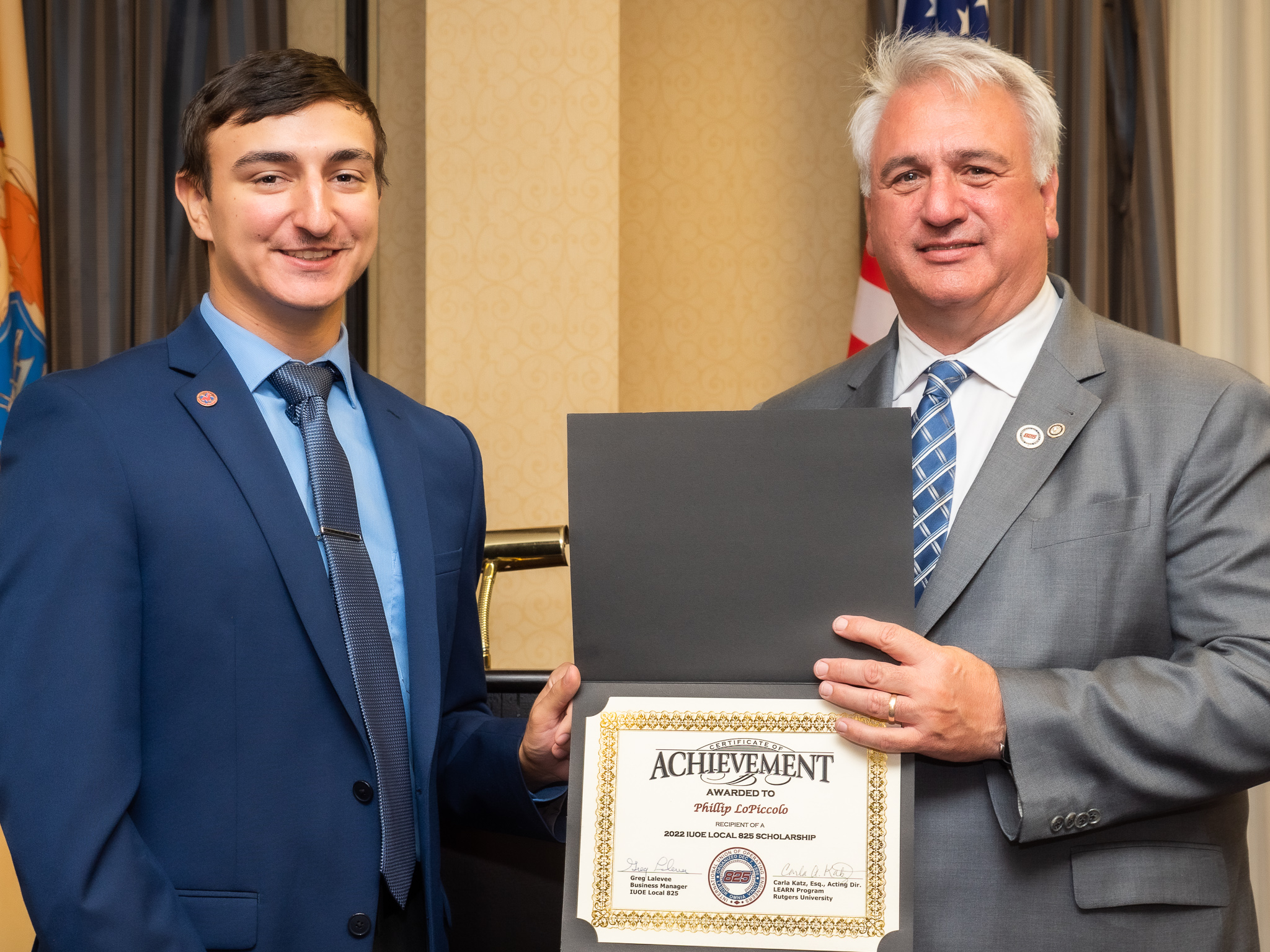 Greg Lalevee presents the scholarship award to Philip LoPiccolo of Barnegat. The son of Vincent LoPiccolo,Philip will attend the Citadel Military College of South Carolina and major in Business Management.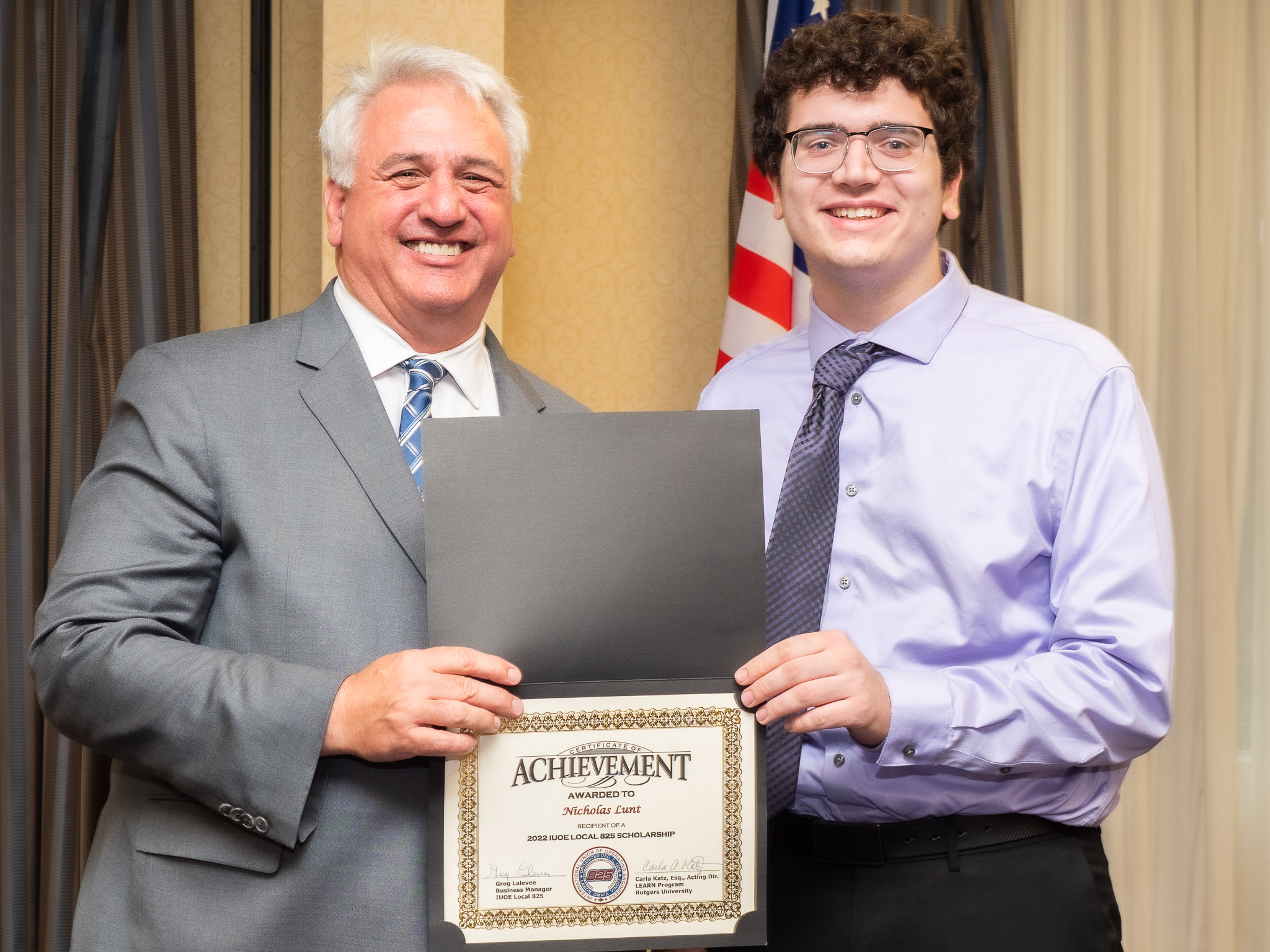 Nicolas Lunt of Washington Township, the son of James Lunt, receives his award from Greg. Nicolas will attend Rowan University and study Computer Science.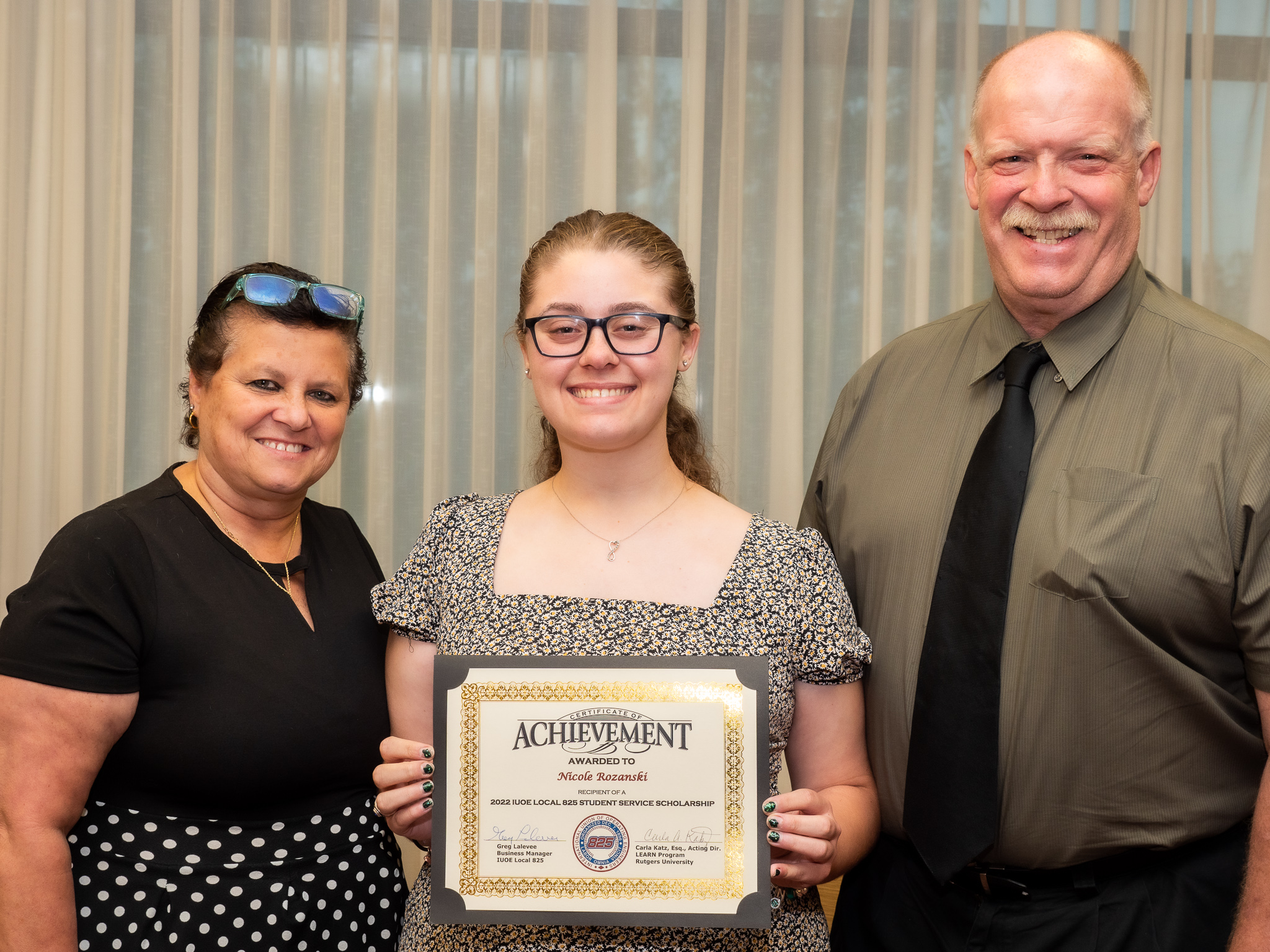 Nicole A. Rozanski of Philadelphia with mom and dad Michael Rozanski. This year's recipient of the Service Award, Nicole will attend University of Sciences in the Physical Therapy Program.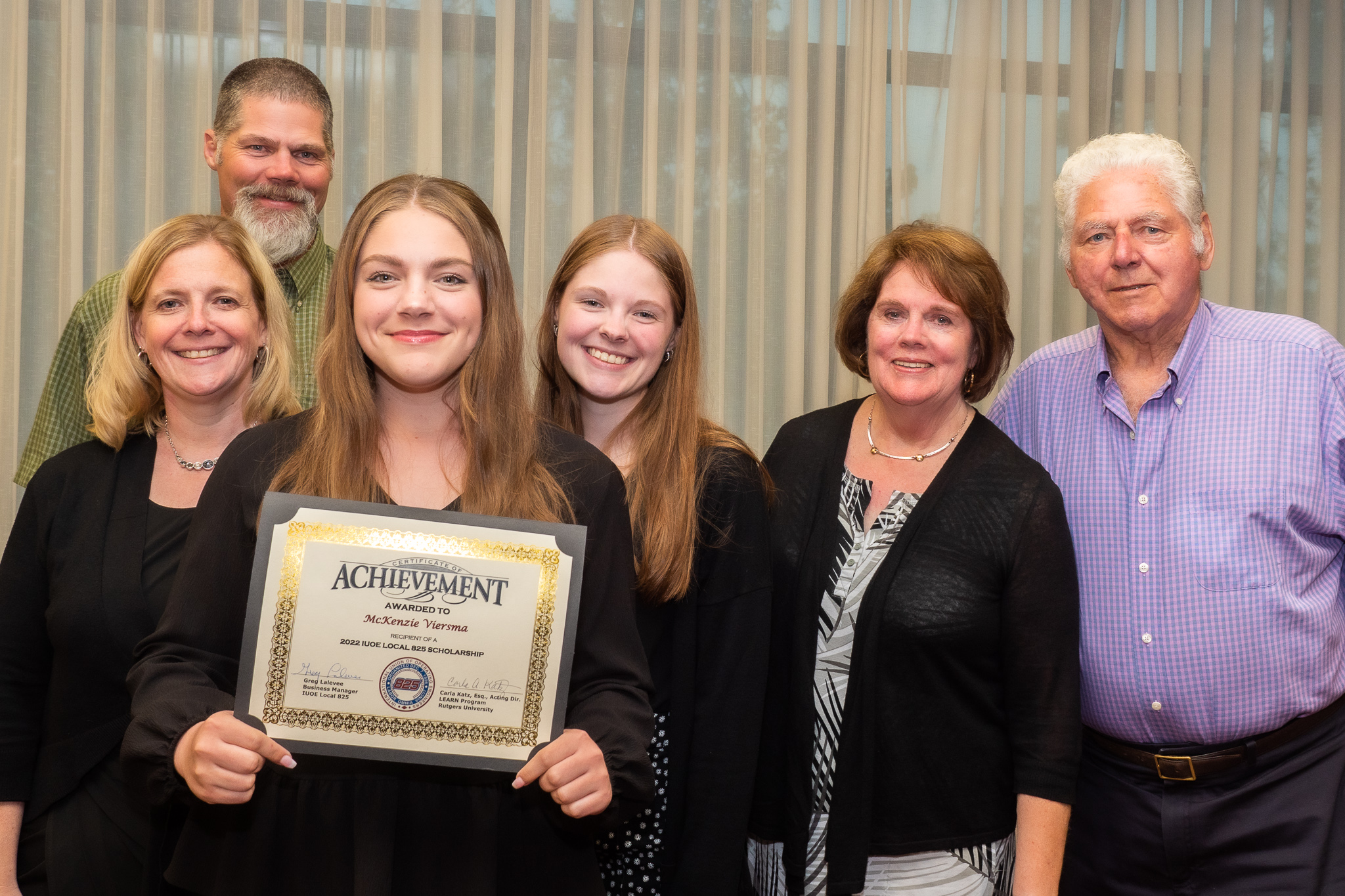 McKenzie Viersma of Green Township with mom and dad Kevin Viersma and family members.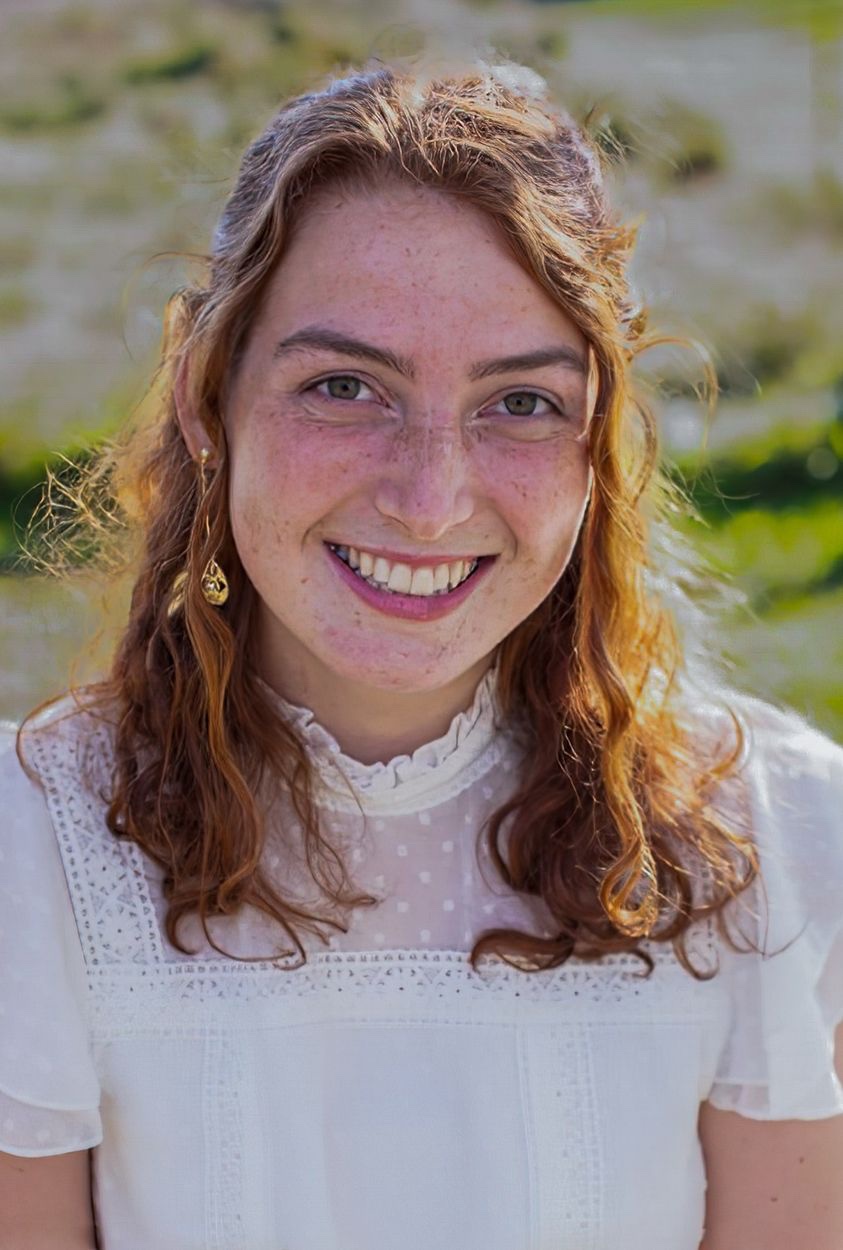 Anya Bachor of Harpswell, Maine, the granddaughter of William Bachor was unable to attend the dinner but was recognized for her achievement. Anya will attend Lesley University in the fall to major in film studies.