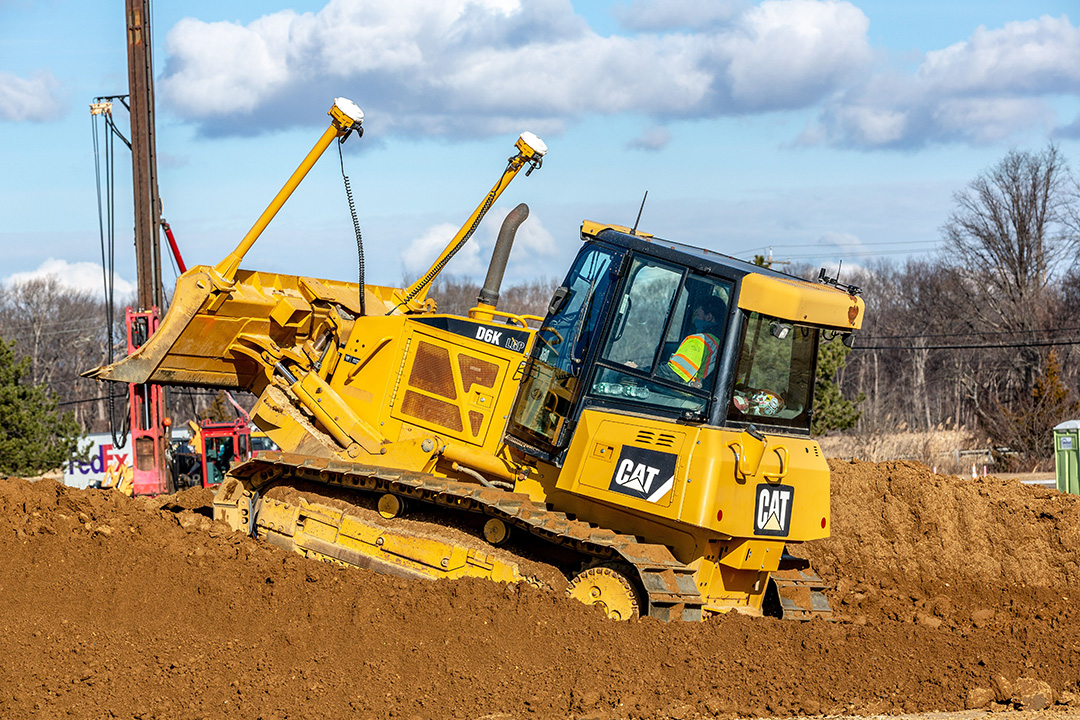 Sometimes a crisis hits from left field, when we least expect it. At other times, it builds up little by little. Eventually, it can't be ignored.
The Local 825 Member Assistance Program (MAP) counselors are here to help you and your family when times get tough.
Members Helping Members
Our counselors are also Local 825 members. Like you, they have faced life's curveballs. They can feel for you because they've felt the way you do. They've found ways of dealing with their crises. They can share what they've learned with you and they can refer you to the right channels or experts, as appropriate.
 Crises may be related to depression, alcohol or drug misuse, workplace stress, post-traumatic stress disorder (PTSD), the loss of a loved one or even suicidal thoughts. Whether problems are domestic or work-related, they may affect your job performance, safety and security. The earlier issues are confronted, the less likely they will involve employers, disciplinary proceedings or loss of a job.
The Local 825 MAP program can work independently or together with an employer-sponsored Employee Assistance Program (EAP). Some members may prefer to avoid using employer programs over concerns for confidentiality. MAP counselors maintain complete confidentiality while they help find the assistance you need.
Employers Endorse MAP
Another sign of the program's effectiveness is the willingness of large employers to endorse it. Recently Stavola and Montana Construction Corp. sent letters to make their Operating Engineer employees aware of the program. These employers recognize that a healthy workforce is a productive workforce. 
As operators, we take care of our equipment and our tools. Why not treat ourselves the same? Physical and mental health go hand in hand. If we take better care of our physical selves, mental health issues may become more manageable.
MAP Representatives can Help with Issues Related to:
Alcohol Abuse
Drug Abuse
Mental Health
Emotional Distress
Disability Issues
Elder Care and Child Care
Family Relationship Issues
Suicide Prevention
Divorce
You may choose from a list of Local 825 MAP counselors. A list of them and their phone numbers are available here. This list may be updated from time to time.
Our Mission is to help brothers and sisters and their families find the right help — in strict confidence — in times of stress.
If you are experiencing a work-related or personal crisis, or if you know someone else who could use a hand, call one of the Local 825 MAP counselors to help guide you to a better place.
If you're experiencing difficulties that are building up, don't wait until they become a bigger problem. You can email MAP@iuoe825.org or call 866-820-9199. Or you may prefer to contact a MAP counselor today.
Local 825 MAP Counselors:
| | |
| --- | --- |
| Name | Phone |
| Nicholas Agolio Jr. | (732) 757- 5419 |
| Jon Ahedo | (323) 603-8498 |
| Mike Busichio | 732-779-7874 |
| Christine Carman | (908) 343- 8008 |
| Heather Coles | (732) 233- 9683 |
| Brian Ferguson | (908) 343- 3018 |
| Joe Grace | (609) 781-2054 |
| Joe Graham | (908) 472-3201 |
| Pat Hjelm | (201) 572-6658 |
| Bill Kaiser | (609) 290-3410 |
| Robert Kangas Jr. | (856) 986- 4914 |
| Chris Lalevee | (732) 770-8485 |
| Mike Makarski | (201) 401-3055 |
| Robert McGrady | (609) 969-0245 |
| Diane Papa | (908) 305-3777 |
| Kelly Raeuber | (609) 992-6000 |
| Jessica Sandberg | (609) 289-9736 |
| Bob Spirito | (973) 985-0035 |
| Latham Tiver | (732) 221-6778 |
| Willie Vaccaro | (908) 413-3458 |
| Matt Walker | (856) 297-4162 |
Funds Department
Therese Edwards
Rachel Grodsky
Sherry Viso
Follow us on Instagram for helpful information on a regular basis. @IUOE825MAP