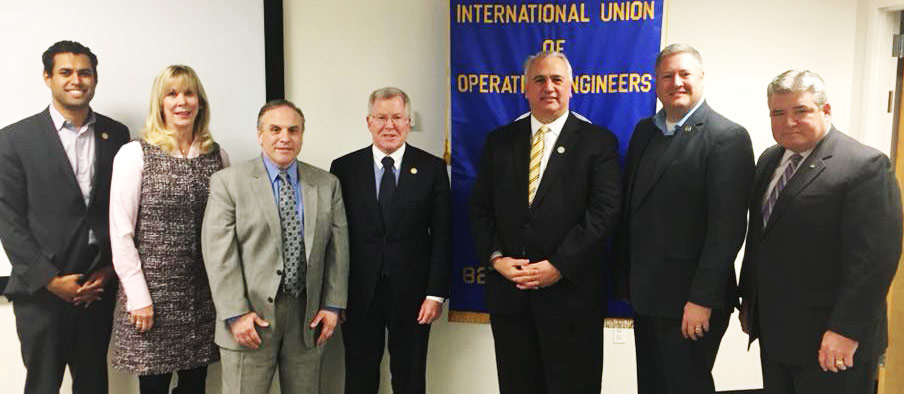 Local 825 has become a leader in New Jersey and New York legislative and public affairs, along with its labor-management organization, ELEC, the Engineers Labor-Employer Cooperative. Together, we have launched marketing programs to help achieve a Transportation Trust Fund (TTF) solution to keep to maintain work on New Jersey's roads, bridges and transit systems. Learn more of these activities on behalf of the TTF program.
Operating Engineers Local 825 staff members:
Monitor pending legislation and advocate our positions relating to construction projects and employment opportunities.
Maintain a robust Political Action Committee (PAC), which hosts regular meetings to engage members in political advocacy.
Invite elected officials to attend our meetings to hear economic concerns directly from our members.
Arrange tours and public exercises at our training center to show the extent of our facilities and our commitment to continuous training.
Publish endorsements of state and local candidates who understand our issues.
Combined, these efforts have established Local 825 as an important constituency for elected officials in New Jersey and New York, resulting in elected officials expressing interest in and awareness of our concerns. We proudly note that our endorsed candidates maintain a high record of victory in their election outcomes.