The Operating Engineers of Local 825 stage events throughout the year to help deserving students afford a college education. This year, independent judges from Rutgers University selected ten winners of the annual contest.
Seven scholarships were awarded on the basis of academic performance and three were awarded for achievements in athletics; community service; and understanding of union values.
Business Manager Greg Lalevee thanked the members who volunteer to run the events, the volunteers who contribute to them and the Rutgers judges who evaluate the entries. "We are please that we have been able to sustain these awards year after year and to help make college a little more affordable to our children and grandchildren," Lalevee said. The winners were: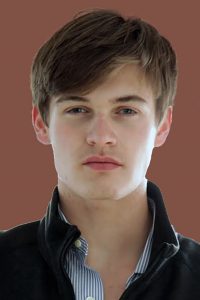 Carson Becker of Lynchburg VA, the grandson of Joseph J. Scarpone, was awarded an academic scholarship. A graduate of Woodberry Forest School, he plans to study business and history at the University of Virginia. His ultimate goal is to pursue a career in international business.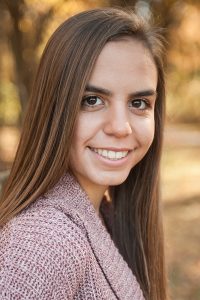 Julianna Crespo of Long Branch, the daughter of Manuel D. Crespo, is the winner of the Outstanding Student Service Scholarship.
Julianna's record of community service began as an American Red Cross volunteer. She completed more than 100 hours collecting goods for toys for tots, food pantries and disaster areas. She founded the Long Branch HEROs (for Helping Everyone Reach Out) to help many community organizations. She is a graduate of Long Branch High School and will attend Elizabethtown College in Pennsylvania. She plans to study occupational therapy with a career goal of becoming a pediatric occupational therapist.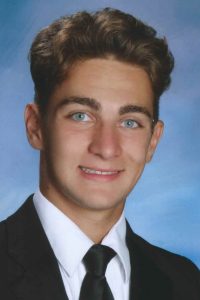 Louis Franco III of Mahwah, the son of Louis Franco II, is the winner of an Academic Scholarship.
A frequent volunteer at the Lodi Moose Lodge, Louis also has assisted the Mahwah Boy Scouts during their Scouting for Food events.A graduate of Mahwah High School, he will attend Virginia Polytechnic Institute and major in Mechanical Engineering this fall. He plans to work in the engineering field to develop or improve products and parts for machinery and vehicles.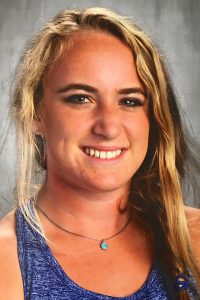 Lacey Greenamyre of Middlebury, VT, the granddaughter of Harley Greenamyre, is the winner of the Outstanding Student Athlete Scholarship. She is a graduate of Middlebury Union High School and will attend SUNY Plattsburg in the fall. She plans to major in Fitness and Wellness Leadership, with the goal of pursuing a career in physical therapy or collegiate coaching.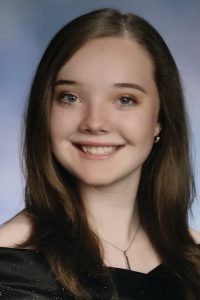 Ryen Hagg of Piscataway is the daughter of Jason Hagg. She is the winner of an academic scholarship. She graduated from Piscataway High School and plans to attend Kean University and take part in the five-year STEM Honors Program as a Math Education Major. She plans to graduate with a Masters Degree and teach math in grades K through 12. During high school, Ryen was active in the PHS Choir Program, serving as its president in her senior year. She also was secretary of TRI-M Music Honor Society. In addition, she served for four years as the Varsity Manager for the PHS Field Hockey Team.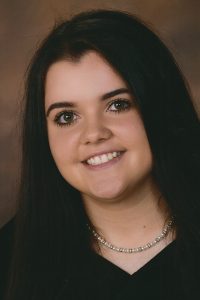 Caitlyn Pawlek, the daughter of Michael Pawlek and resident of East Brunswick, graduated from Saint John Vianney High School. She has volunteered as a CCD teacher during her high school years. An academic award winner, she will attend Quinnipiac University and study occupational therapy. Her career goal is to become an occupational therapist.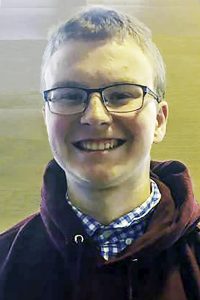 Franklin Praschil, son of Franklin K. Praschil of Emerson, graduated from Emerson Junior-Senior High School. Franklin is also a proud member of the National Honor Society, National Art Honor Society and is an Eagle Scout.
He volunteered more than 400 hours of service as a youth counselor at the Educational Enrichment Camp and he created a memory garden to commemorate community members of the Emerson community. He won an academic scholarship and will use it to attend the honors program at St. Thomas Aquinas College. His career goal is to become a successful graphic designer.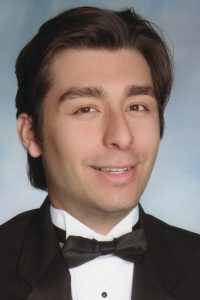 Nicholas Rocha of Union is the son of Orlando Rocha and a graduate of Roselle Catholic High School. He is the winner of the Outstanding Understanding and Appreciation of Unionism and Labor Movement Scholarship.
During high school, Nicholas volunteered his time at his school's food bank, and at the Connecticut Farms Church food pantry. He will attend Seton Hall University in the fall to study Biology. His ultimate goal is to work in the field of genetics.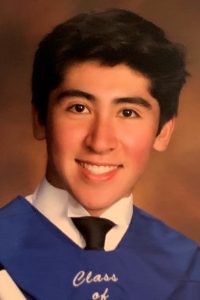 Evan Smith of Holmdel, NJ, is the son of Donald A. Smith. He is a graduate of Holmdel High School and is the winner of an academic scholarship. During high school, Evan's extracurricular activities have included participation in the Crescendo International Competition, Songs for Seniors. He will attend Northeastern University and plans to study international business with interests in videography and marketing.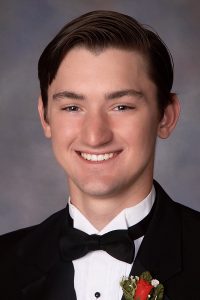 Zachary Vergata of Mays Landing is the son of Michael Vergata. He is a graduate of Cedar Creek High School and is the winner of an academic scholarship.
During high school, he served as an officer of the Cedar Creek High School National Honor Society. He volunteered with Galloway Township PAL and helped to run youth basketball games. He is a four-year member of REBEL, a state coalition that informs the state's youth of the risks of underage drug use. Zachary will attend Stockton University in the fall to study environmental sustainability. He aspires to help guide the country to a sustainable future.
This Scholarship Program is administered by a team of educators from Rutgers University, headed by Carla A. Katz, Esq., and James Cooney, Esq. The Rutgers team evaluated more than 30 applicants, based on transcripts, SAT scores, individual essays and letters of recommendation.
Ms. Katz is a member of the faculty at the School for Management and Labor Relations (SMLR) at Rutgers University where she teaches labor studies and law.
James M. Cooney, Esq. teaches courses including "Employment Law," "Immigration Law & Employee Rights," and "Employment Discrimination Law," along with certificate program courses for human resource, labor relations, union representatives, and continuing legal education courses for attorneys.
Headquartered in Springfield, Local 825 of the International Union of Operating Engineers represents more than 6,500 members throughout New Jersey and in five counties of lower New York State, including Rockland, Orange, Ulster, Sullivan and Delaware.