Congratulations were awarded to 2020's ten scholarship winners, all children or grandchildren of Local 825 members. Each will receive $2,500 per year for four years, totaling $10,000 over the course of their education.
Funds are raised throughout the year through the generosity of our members and friends of the Local and with the help of volunteers from the local, the funds office and training centers.
The applicants are reviewed and winners are selected by a team of educators from the Rutgers University School for Management and Labor Relations, headed by Carla A. Katz, Esq., and James Cooney, Esq. Applications are evaluated based on transcripts, SAT scores, individual essays and letters of recommendation.
Three of the ten won awards in specific categories. Seven were awarded scholarships based on academic criteria. Here are this year's winners.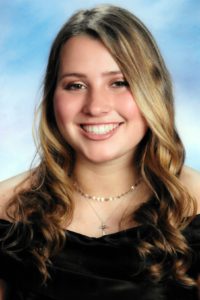 Kayla McLagan of Hackettstown, the daughter of David McLagan, is the winner of this year's Outstanding Student Service Scholarship. A graduate of Warren Hills Regional High School, Kayla volunteered as a classroom aid in the local elementary school and also as a third-grade assistant catechist. In the fall, she will attend the University of Maine to study environmental science. Kayla's goal is to work in the field of sustainability.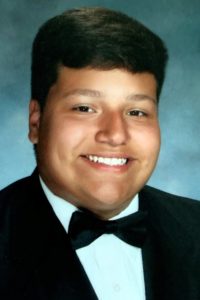 Hugo Gini of Bedminster is this year's Outstanding Student Athlete scholarship. A graduate of Bernards High School, he is the son of Hugo C. Gini. In addition to his four years on the football team, Hugo also performed volunteer work for the Intergenerational Prom and with the Junior Mountaineers. He will attend Middlebury College and study economics. His career goal is to work in the field of athletics.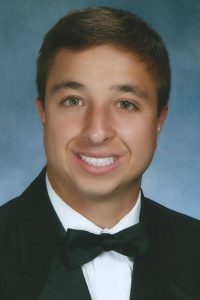 Thomas Ulmer of Branchburg and the grandson of Thomas J. Stevens, is the winner of this year's Outstanding Understanding and Appreciation of Unionism and Labor Movement Scholarship. A graduate of Somerville High School, Thomas played on the youth football and lacrosse teams, participated in the Special Olympics Law Enforcement Torch Run and was a member of the Key Club. He will attend Moravian College in the fall and plans to study environmental science. His career goal is to work in the field of law enforcement.
The following seven students were awarded academic scholarships.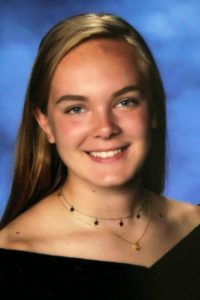 Monroe Maki of Shokan, NY, and a graduate of Onteora High school in Boiceville, NY. As a student, Monroe participated in a fundraiser to raise awareness for our homeless veterans and children and performed community service at First Steps Universal Pre-K. She plans to attend Quinnipiac University to major in athletic training and physical therapy and ultimately work in that field. Monroe is the granddaughter of Donald VanKleeck.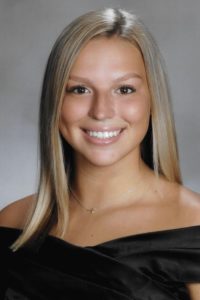 Jessica Frey of North Haledon, is a graduate of Northern Highlands Regional High School in Allendale. Jessica was a volunteer at the Valley Hospital in Ridgewood, working in the Emergency Room and Pediatrics areas. She plans to attend Clemson University and major in Nursing with minors in Psychology and Spanish. Her long-term goal is to become a Nurse Practitioner. Jessica is the daughter of Todd Frey.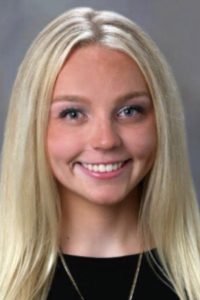 Luciana Marie Farro of Morristown is a graduate of Villa Walsh Academy, where she served on the executive board of the Villa Walsh Service Club. She also volunteered as a lacrosse coach for the Morristown recreational lacrosse club, Lady Colonials. She will attend Lehigh University to major in business and computer science with the goal of opening her own business. Lucianna is the daughter of Vincenzo Farro,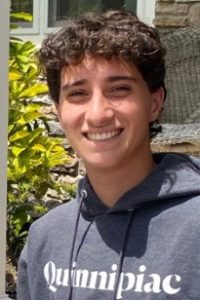 Robert Schroeder of Oceanport, NJ, graduated from Shore Regional High School in West Long Branch. Robert volunteered at the Jon Bon Jovi Soul Kitchen, a nonprofit restaurant that provides meals in Red Bank.  He also volunteers at the St. Dorothea food bank, stocking shelves and delivering meals. He will attend Quinnipiac University to major in Psychology and take part in their accelerated Law Program. His long-term goal is to earn a JD degree and work in employment law. He is the grandson of John S. Young, III.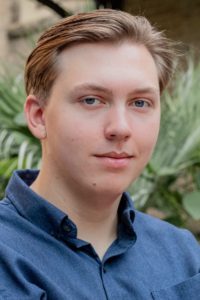 James Kohmuench of San Antonio, TX, is a graduate of Cornerstone Christian High School. During high school, he volunteered as a stage manager for a local children's theater program. He plans to attend Texas A&M University College Station in the fall to major in business administration. He plans to work in the field of business management or logistics. James is the grandson of William Kohmuench.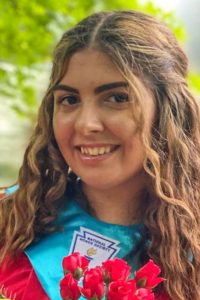 Candida Migueis of Newark graduated from the Essex County School of Technology/West Caldwell Tech. Through the school's Key Club, she distributed food to the homeless and donated gifts to children in hospitals. Candida will attend the Stevens Institute of Technology and will study computer engineering. Her goal is to work in the field of engineering to research and develop innovations that help improve society. Candida is the daughter of Joaquim Migueis.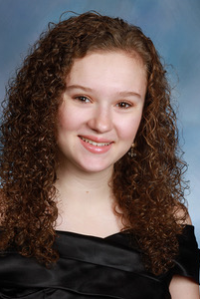 Isabella Onofrietti of Toms River graduated from Toms River High School North and will attend Monmouth University. During her college years she was active in the Jersey Shore Girl Scouts and was a Jersey Shore Honoree and ambassador She performed volunteer work for the American Cancer Society, was a National Anthem Soloist and served on the planning committee of the Toms River Relay for Life. Isabella is the granddaughter of Steven S. Dudek.
We wish all of our graduates and scholarship winners the best college experience and success in their studies.