Union productivity increases contractor profitability
We understand the challenges that contractors face in today's economy.
We know that when highly skilled people do the job right the first time, it costs you less than taking a chance with cheap labor. Our members are fully trained, experienced, credentialed and productive. We take pride in doing the job right the first time and completing the work on time.
The advantages we offer translate into value to you. We work collaboratively with our contractors to help them accomplish their projects as efficiently as possible by using the most experienced, most highly skilled workforce available.
We understand that when builders and contractors succeed, we succeed.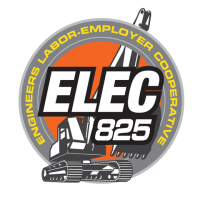 ELEC, our Labor-Management Organization
The Engineers Labor-Employer Cooperative (ELEC) can provide monetary grants under its Market Recovery Program (MRP), which can help make union contractors more competitive.
In addition to MRP grants, information, ELEC offers
A Contractor Toolkit with resources and links.
News of infrastructure, pipelines and economic development projects that employ union labor.
Advocacy updates that let our contractors know of our efforts to promote infrastructure, safety, quality and economic development, as well as vital initiatives such as transportation trust funding, pipeline support and legislation.
Register on ELEC's Contractor page and learn more about how you can take advantage of a range of these and other valuable benefits.